Here is a collection of my writing samples. Additional work is below.


I'd like to show you everything I've done in a professional context.

Some of it hasn't been put into production yet.

I don't want to step on any legal toes.

Here's what I can show, however:


I did the copy for this bag for The National Restaurant Association's Marketing Executives Group (MEG) Conference. We won an award for it.

Here's the link, for proof.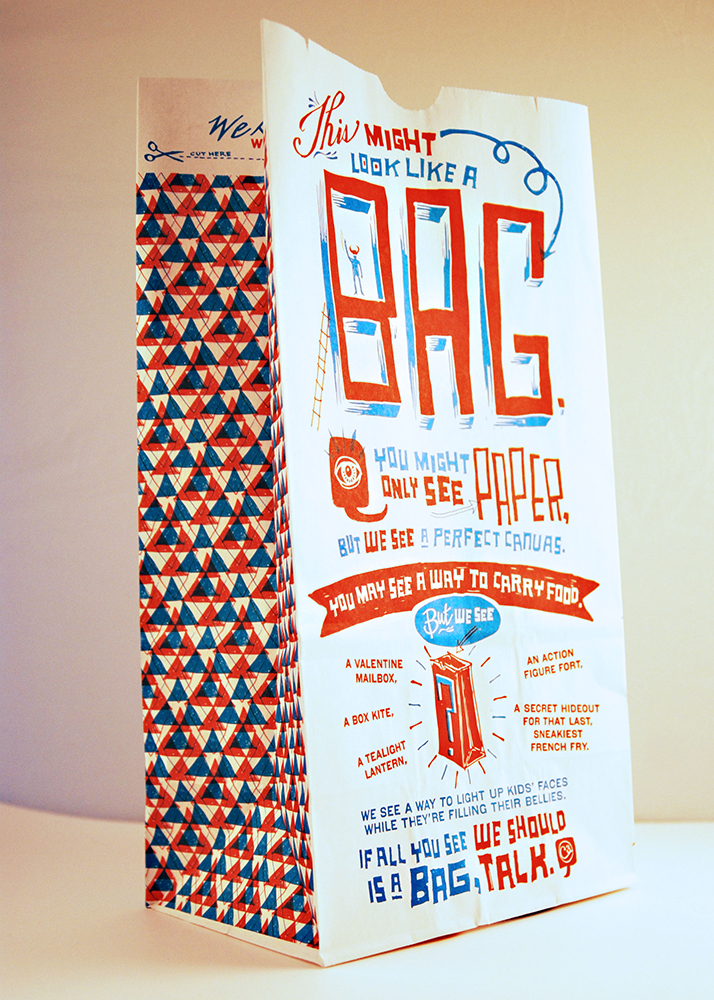 I've concepted and pitched for Sonic Drive-In for their new Kid's Meal Character set.
The pitch won, and it was selected to represent the brand.
What was first going to be a Kid's Meal promotion is now going to be a brandwide campaign.


I've also made a handful of Facebook posts for Sonic Drive-In for their DC Super Friends and Batman Wacky Pack campaigns.


I've actively concepted game design and developed copy for Raising Cane's Cane's Arcade apps available NOW on the iTunes Store and Google Play.

iTunes: https://itunes.apple.com/us/app/raising-canes-arcade/id1188483747?mt=8

Google Play: https://play.google.com/store/apps/details?id=com.quiver.c3.raisingcanesarcade&hl=en